Our Classes begin at 10 am.
Pastor Eggert's Bible Study
In the Rev. Timothy Olson Room
(Studying The Book of Revelation) Preschool – Middle School Bible Studies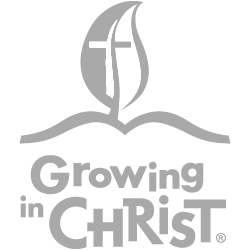 Resumes September 8, 2019 @ 10 am
In the Sunday School Wing
Newsletters – Monthly digital newsletters, duty chart and calendar.
RightNow Media – Online video library for group Bible studies and personal devotion.

Additional Resource List:
Grace is here for you.
Send us a message and get in touch.
The Lord's Supper is celebrated at First Lutheran in the belief and glad confidence that, as He says, our Lord gives into our mouths not only bread and wine but His very body and blood to eat and drink for the forgiveness of sin

s an

d to strengthen our union with Him and with one another. Our Lord invites to His table those who trust His words, repent of all sin, and set aside any refusal to forgive and love as He forgives and loves us, that they may show forth His death until He comes.
Because those who eat and drink our Lord's body and blood unworthily do so to their great harm and because Holy Communion is a confession of the faith which is confessed at this altar, any who are not yet instructed, in doubt, or who hold any understanding different from that of this congregation and The Lutheran Church — Missouri Synod, and yet desire to receive this sacrament, are asked first to speak with the pastor or an elder.
A Tribute to Pastor Timothy Olson
"Let not your hearts be troubled. Believe in God; believe also in me.
In my Father's house are many rooms. If it were not so, would I have told you that I go to prepare a place for you?
And if I go and prepare a place for you, I will come again and will take you to myself, that where I am you may be also.
And you know the way to where I am going."
Thomas said to him, "Lord, we do not know where you are going. How can we know the way?"
Jesus said to him,

"I am the way, and the truth, and the life. No one comes to the Father except through me."
"Remembering Reverend Timothy Olson."
"Pastor who died in crash was known as a unifying force."
"Congregation doing 'best we can' after pastor dies in car crash."
Video Slideshow of Rev. Timothy W. Olson
Funeral Sermon: Rev. David Maier